There is no doubt that training as we know it has changed significantly since the UK and Ireland entered lockdown earlier this year with all face to face based training and development courses either cancelled or postponed to a later date.
Traditionally, all training courses delivered by the UK Steam Technology Centre (UKSTC) had been face to face. However, we have listened to what our customers say they need right now and have enhanced our offer with a range of choices across our training and development programmes. Sally O'Connell, Training Centre Manager at the UKSTC talks through the steps the Centre has taken to deliver training and development in the new normal.
When face to face training is not possible, how can the UKSTC continue to provide training and development support?
To support the training and development of our delegates throughout lockdown, we developed a series of webinars covering key safety reminders in the boilerhouse as well as the steam system to help ensure that delegates continued to work safely and efficiently during this period. We built on the webinar series with a session on pressure reduction and several 'Ask an Expert' sessions covering key areas such as control valves, the boilerhouse, metering and clean steam. We will certainly be looking to develop more webinars throughout the remainder of the year and we are always happy to receive recommendations for future webinars.
If you missed out on any of the webinars, you can catch up at sxscom.uk/knowledgehub
In addition to this, we have adapted our classroom based courses and launched our first remote live classroom training course in June.
So what is remote live classroom training?
Essentially, this is delivering an interactive training course as we would in the classroom but with all the delegates signing into a web based platform instead – the ultimate social distancing!
What happens on a remote live classroom course?
A personal invitation to join the training is sent to each delegate by email and they sign into the web platform. The course runs in the same way we would deliver a regular classroom session. Introductions are made, the course kicks off and the trainer uses various methods to keep interest and engagement throughout the course. It is definitely not a sit back and view course, we want to encourage delegates to take part, ask questions and share best practice. All this is supplemented by videos, polls, exercises and quizzes. Our trainers cannot relinquish their white board so there are plenty of drawings to view and opportunities to view the product cut sections we always make use of in the classroom.
How does this differ to eLearning?
With eLearning the onus is on the individual to interact with a computer on a one to one basis at a time and place to suit. With remote live classroom, we schedule the course to run on specific day and time, as we would with a classroom based course. You join the group of people signed up for the course and the trainer delivers 'face to face' in real time.
I have heard the term blended learning, what's that?
This is a mixture of classroom and non-classroom activity. For example, we could deliver Day 1 of the theory of a particular course using the remote live model but we would need you to attend the training centre for the practical-based session in our socially distanced classroom. Combining the two gives you the best of both worlds and also reduces your time away from the workplace.
Isn't a traditional classroom course better than the alternatives?
We would love to run our face to face classroom based courses again and meet you all, however, due to the pandemic we have reduced capacity on courses and some organisations are still restricting travel for their staff. So for the time being we would rather talk to you by whatever methods make you feel comfortable, whether that's classroom or remote. Blended learning options may help if budgets or travel have been restricted yet training remains a crucial requirement for legislative or safety purposes.
What is Spirax Sarco offering?
We want to work with you to support your team and provide our usual high standards of training, so we are continuing to offer a choice of remote live classroom, traditional classroom, onsite training and webinars, not to mention the blended solution. We have revised our timetable for the remainder of the year and no doubt as the general situation changes we may have to do this again. The range of options will be included so we can help train your team in as safe an environment as possible.
You mentioned webinars at the start, what is happening with those?
We feel that webinars are an immediate resource that provide support and guidance to our customers to help them maintain safe working practices.
We have seen how popular webinars are with our customers are and feel they have a real place to supplement training courses. They can be a great quick reminder on a key topic, an introduction to a more complex area or a way to connect with some of our product specialists, so rest assured they will be staying.
Any final thoughts?
Overall I think the flexibility around the training offering is here to stay. Adapting our offering here at the UKSTC has become a means to continue to effectively support your team, ensure they have the right skills and can work safely and in some cases, in line with the latest legislation, all in ways that suit you and your needs now and in the future.
To find out more on training course availability, please contact the UKSTC at training@uk.spiraxsarco.com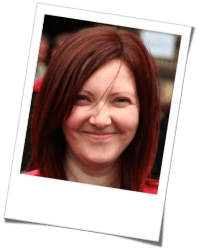 Sally O'Connell - UK Steam Technology Centre Manager