You may have already read my take on why clean steam is the food and beverage industry's biggest oversight, but why exactly should you invest in a clean steam system for your own plant? I'm going to be fairly simplistic with my reasoning here. As the use of clean steam becomes more commonplace, those food manufacturers using steam in direct contact with their process are set to reap the following eight benefits.
1. Quality control
As well as removing contaminants, clean steam can ensure a consistently-high standard of other critical attributes such as dryness, superheat, and the production of non-condensable gases.
2. Compliance
If you're concerned with operational health and safety, you can rest assured that a clean steam system complies with regulatory requirements and conforms to most commercial requirements.
3. Product consistency
With no risk of contaminants, such as carryover or particulate matter, your food technologists can be certain of their ability to deliver consistent quality and flavour, time after time.


4. Customer and consumer confidence
Clean steam which is consistently free of boiler water treatment chemical taints, offers much better assurance for the consumer, creating a real benefit to major retailers who are becoming increasingly aware of the effects filtered steam can have on the colour and taste of their products. This in turn creates customer confidence and protection of the brand.


5. Reduced waste and downtime
Many industrial applications now view clean steam as their first choice when it comes to transferring large quantities of energy over a long distance because it is an economical source of energy. Clean steam is also easy to produce, as water is one of our most accessible natural resources. Reliance on chemicals previously used to clean the water is also a thing of the past, so you can minimise waste and provide a positive impact on overall costs.

6. Flexibility of use
Using clean steam means you're investing in a resource which boasts a great deal of versatility. Clean steam can be used for a number of different purposes, including space heating, cooking or preserving foods, vulcanising, heating water or as a source of energy for driving turbines and pumps.


7. Reduced risk
Good food hygiene reduces the risk of food poisoning among consumers. While this should be taken as a given, major retailers are increasingly looking for proof that every possible measure has been put in place to ensure this remains the case.


8. Flawless reputation
A product recall is a blot on the copybook of any manufacturer – especially those producing products meant for human consumption. Implementing a carefully-managed clean steam process and food safety regime will ensure your brand's reputation and consumer trust remains intact. For a definitive guide to using a clean steam process in your food and beverage plant, download our new white paper, Food and drink's most powerful ingredient.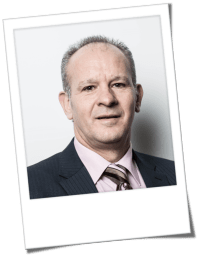 Francisco Pedrosa
Clean Steam Specialist