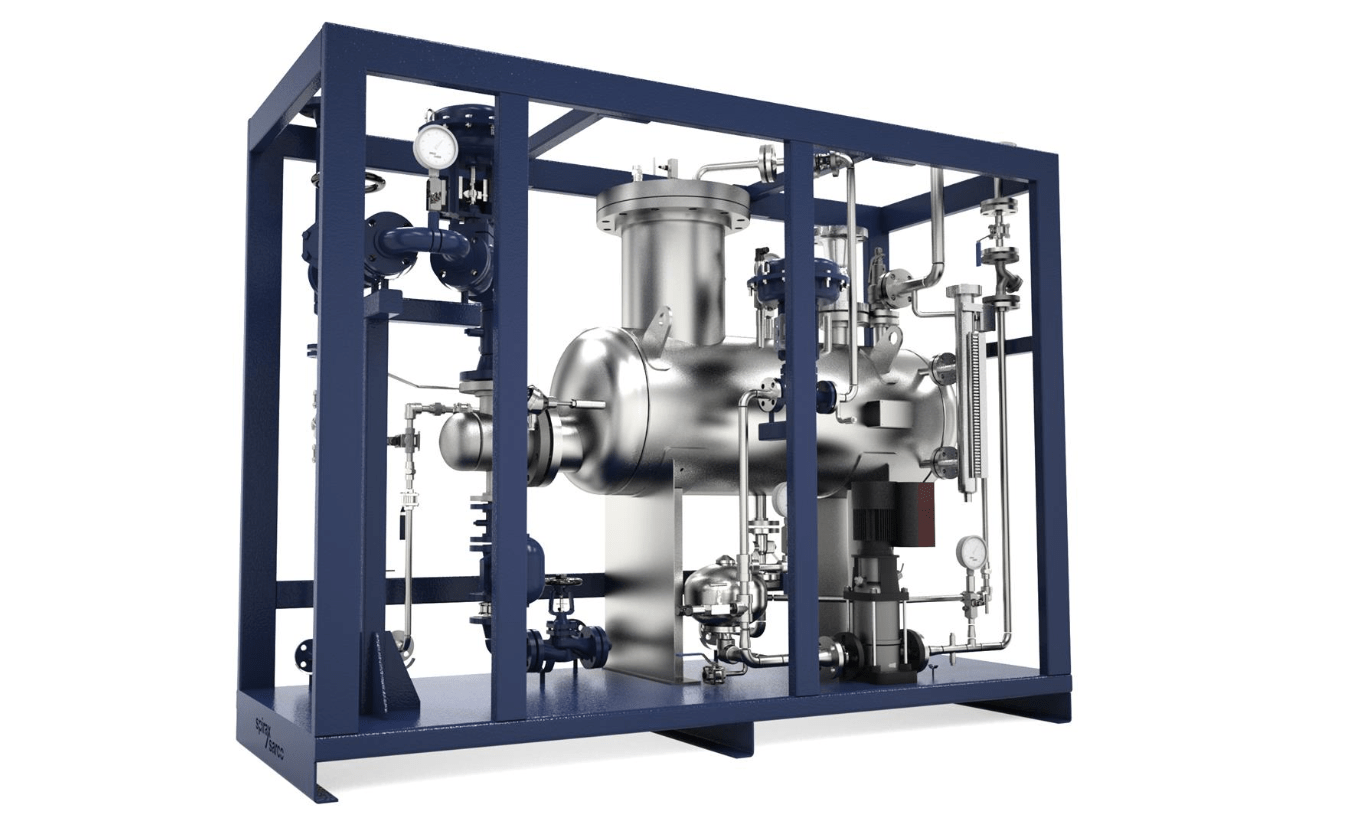 Steam provides the most reliable and efficient method of achieving effective sterilisation. It is a simple, fast and safe way to disinfect reusable equipment, but in order to be as effective as possible and reduce the potential risk of wet packs or extended sterilisation cycle times, a continuous supply of high-quality clean and dry steam is required. Compliant with major European and international standards, Spirax Sarco UK has developed a clean steam generator, designed specifically to deliver a consistent and reliable sterilisation process.
Delivering quality
The most effective way of reducing disruptions that result from wet packs and wet loads is to consider generating high-quality steam through a Clean Steam Generator system (CSG). By establishing a dedicated clean supply when utilising a CSG system within the sterilisation process, healthcare facilities can better control the quality of their steam supply to the autoclaves.
Reliable and consistent sterilisation every time
The Spirax Sarco Clean Steam generator system for Healthcare has been specifically developed for sterilisation applications. The system delivers repeatable high quality steam in accordance with EN 285 under a wide variety of operating conditions. The clean steam is produced by using plant steam as the primary heating medium, which then boils the clean water via a U-tube heat exchanger. Chemical free feedwater enters the generator via an integrated pressurised deaerator that delivers enhanced performance in the removal of non-condensable gases. The dryness of the clean steam produced exceeds the minimum value of 95% outlined in EN 285.
Supplied as an assembled packaged and ready to install with all necessary controls and safety devices, the system is controlled and optimised using a Programmable Logic Controller (PLC) control and a touchscreen interface.
"The aim is that sterilisation must be right first time, every time, to safeguard patient health and ensure sterile services operations run as smoothly as possible. Through using steam engineering best practice and working closely with the healthcare industry, Spirax Sarco have successfully developed a new compact solution specific to the healthcare market. Extensive testing and in depth market research has enabled us to develop a solution that delivers reliable and consistent steam quality to sterilisation departments at all times"- Angelo Giambrone, healthcare business development manager.
⬇Download your steam sterilisation best practice guide for sterile services now⬇.