Being held responsible for a facility where vital cancer research is conducted is no mean task for any facilities team. So having confidence that all specialist mechanical services are working at their optimum level is paramount. By streamlining maintenance of its steam systems, the Beatson Institute for Cancer Research has mitigated outstanding risk and freed up in-house resource to focus on what they do best.
Based in Glasgow, The Beatson Institute for Cancer Research is a biological research facility that conducts studies into the basic biology of cancer. It is a world-class facility that operates at pace, delivering a number of significant studies over the years. Fortunately, funding has enabled the facility to develop into what is described as a "magnificent research building", home to a number of state-of-the-art technologies. Crucial to many of the processes carried out here is the role of steam.
The risk of failure
Primarily, steam is critical for humidification at this research site, in ensuring the conditions in the facility are optimum and suffer from minimal fluctuation. However, failure of the boiler or steam system would have a knock-on effect to the whole site and every minute lost would further jeopardise key research being carried out.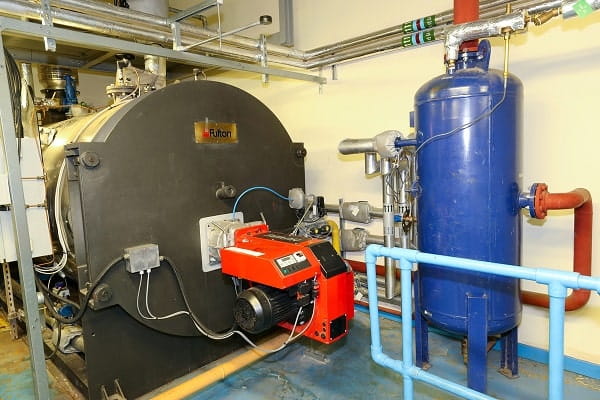 No day is the same
Alistair Wilson is the Facilities Manager at the Beatson Institute and is responsible for all aspects related to the upkeep and smooth operation of the building. This includes security, cleaning, catering, mechanical and electrical services, alterations and refurbishment, and health and safety legislation relating to premises. In addition, the team perform a building liaison role in new build projects and major refurbishments associated with the Institute.
For a team working at capacity, having to liaise with multiple suppliers on maintenance contracts was becoming unwieldly. "Typically, when we're looking at boiler maintenance we have one specialist firm to carry out work on the boilers, a second specialist firm to carry out works on the controls and a third specialist to carry out works on the burners," explains Alistair.
"That's a lot of coordination for a busy client, and scope to "blame" the problem on one of the other sub-contractors. This is a nightmare for many building managers who simply want to ensure that the equipment is maintained in good working order and in line with statutory regulation."
Through ongoing correspondence between Alistair and the local Spirax Service Specialist, discussions ensued as to what was the most suitable process in consolidating the supply chain, while enrolling the expertise of a team specialising in these systems every day. He wanted to feel reassured there is a reliable preventative maintenance process in place to help ensure smooth and efficient plant operation by reducing the risk of breakdown and costly downtime.
Serviced back to peak performance
During their first visit, the Spirax Sarco Service Engineers conducted a full boiler strip down to carry out crucial inspections on the internal components and essentially assess its performance. This included a full service of the feedwater and blowdown vessels and the electric condensate recovery unit.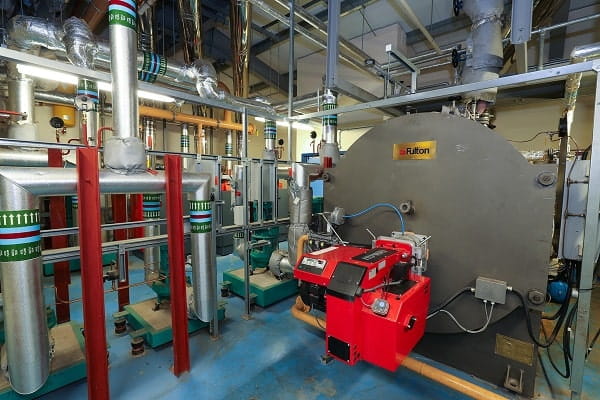 The service contract also included an annual trap survey to ensure the steam traps are working efficiently. In order to run a steam system safely and at peak operational efficiency, this is essential. It means Spirax Sarco were able to report back on detailed operating conditions for each individual trap, the total cost of steam losses and the return on investment for complete rectification work. Ultimately, it is another string in the Beatson Institute's bow to minimise downtime of the facility.
During the audit it became evident the boiler controls had not been maintained correctly and also some of the steam distribution control applications had not been refurbished for around nine years. Leaks were also apparent and there was unstable steam supply at the humidifiers.
In order to get the system back to its optimum operating level, Spirax Sarco replaced a number of traps and valves, and provided a valve refurbishment and reconditioning service to extend the life of some of the worn components.
Overall Alistair and his team have improved reliability and maintenance of the system as well as having one integrated contract for the whole system - Spirax Sarco even coordinates with the local engineering insurance inspector so Alistair doesn't have to.
"The positive thing for me is that I have a single contract and point of contact to cover a very critical asset for our organisation," concludes Alistair. "Not only that, I have trusted industry experts on hand to deal with any situation and assist with longer term improvement of our system. I can have confidence that I have put the best possible maintenance solution in place for critical equipment and I can free up time to manage other responsibilities."
For more information on Spirax Sarco's service contracts, get in touch today.