Believe it or not, you can make this a reality through your choice of control valve. You will already know that accurate temperature and pressure control maintains process efficiency, which makes control valves an invaluable part of any steam system. So what should you be looking for when sourcing an efficient control valve?
1. Specification
Control valve specification is key to performance and longevity. The majority of control valve issues experienced in industry stem from incorrectly specified control valves. Having the right process conditions and an understanding of the process itself makes correct specification a reliable process.

Incorrectly specifying a control valve can lead to several challenges such as, product quality issues, increased maintenance, control valve failure and production shutdown. With all of these challenges comes the possibility of increased safety risks.
2. Total Cost of Ownership
When selecting a control valve it is important to consider the total cost of ownership (TCO) and not just the initial purchase price. Correct control valve specification will have an important part to play in a control valve's TCO. Matching a control valve to the process can also bring efficiency gains in the form of costs, emissions and productivity.

Control valve design also has an impact on TCO, two areas to consider include:

•Modularity

Modular control valves are more adaptable and adjustable to mistakes made in the specification stage and/or changes in production requirements.
•Maintainability

Even the best specified control valves will require maintenance over their lifetime to ensure optimum performance. Control valve design has a big impact on the ability to maintain a control valve and the cost associated with this.
3. Maintenance strategy
Whether plant managers carry out their own control valve maintenance or use a third party, the design of a control valve will influence a plant manager's strategy and budget. To stay one step-ahead of unexpected maintenance challenges, consider the following vital areas:

•Materials

Plant managers can help-themselves by asking whether the materials have been chosen with the process conditions in mind. For example, what grade of stainless steel has been chosen for the control valve internals, and will this stand up to the potential for corrosion and erosion?

•Can it be maintained?

On the surface of it a control valve may be advertised as maintainable, in reality however this is not always the case. For instance, control valves with screwed in seats are notoriously difficult to maintain with the seat sometimes being impossible to remove. Leaving managers with no option but to live with an underperforming control valve or take the unenviable route of buying a new one.

•Ease of maintenance

This key point can significantly impact process downtime and the quality of the control valve after it has been maintained. Plant managers may also take the decision to carry out maintenance in-house or use a third party, dependent on the ease of maintenance.

•Lead times for replacements

When control valves are looking a bit worse for wear and are underperforming, you will likely be considering replacing your control valves as an option but you want to ensure that you can get your system back into service as quickly as possible. With that in mind, you'll need stock availability and quick delivery. With Spirax's delivery within 48 hours on a large selection of control valves, you can be back up and running in no time. Even better for you, the valves leave the factory already pre-commissioned for applications letting you do a quick installation.

The considered selection of a control valve, coupled with a strong maintenance strategy, can make a real difference to product delivery, process uptime, compliance and efficiency. The suitability of the control valve to the process should always be considered right the way through the decision process, from design to installation to maintenance, in order to reap the benefits of the humble, but invaluable, process control valve.

Get in touch for information on keeping your process running at its peak.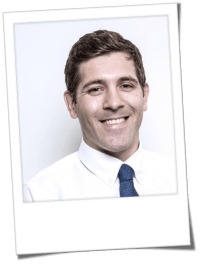 Darren Silverthorn, National Controls & Metering Specialist