Angelo Giambrone, Business Development Manager, 01/04/2019
From vaccines to vitamins, the pharmaceutical industry is fundamental to the world's health by developing the latest in medications and medical devices. But when it comes to safeguarding the integrity of the final product, pharmaceutical manufacturers should look to a key part of their steam system that is absolutely critical in maintaining a safe and validated process – steam traps.

With their critical role to play in pharmaceutical manufacturing, steam traps work by quickly removing condensate and the subsequent risk of microbiological growth and contamination. When steam traps are used in processes that require high levels of sterility such as fermenters or bioreactors, then you want to avoid any possible bacteria build up in the steam system that can lead to process failure and non-compliancy.

Angelo Giambrone, Business Development Manager at Spirax Sarco UK, said: "Steam is indispensable to a huge range of plant and high-purity applications within pharmaceutical manufacturing – from HVAC to sterilisation – investing in steam traps that can deliver optimum performance, compliancy, traceability and peace of mind of minimised contamination risk, should be a key priority for those responsible for the management and upkeep of pharmaceutical facilities".

So what can pharmaceutical manufacturers do to ensure a safe and validated process, time and time again?

1. Use the correct grade of steam for your process depending on whether there is in-direct or direct product contact.

2. Use only hygienic 316L stainless steel steam traps.

3. Choose fully self-draining steam traps to prevent bacterial growth and corrosion.

4. Choose steam traps that are designed to provide steam quality that complies with the requirements of the FDA (Food & Drug Administration), USP (United States Pharmacopeia) and EN 285 European standard.

5. Choose steam traps that can be maintained quickly and easily, with minimal process disruption.

6. Choose steam traps with full material traceability/validation.

The latest generation of compliant and fully certified Spirax steam traps are a crucial component to help ensure pharmaceutical manufacturers maintain consistency and quality of process and final product, time and time again. Get in touch for more information.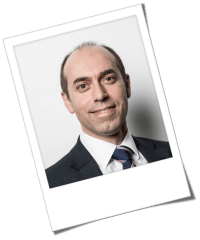 Angelo Giambrone
Business Development Manager
News & Blog
Believe it or not, you can make this a reality through your choice of control valve. You will already know that accurate temperature and pressure control maintains process efficiency, which makes control valves an invaluable part of any steam system. So what should you be looking for when sourcing an efficient control valve?
News & Blog
When you think of steam systems, you may be inclined to think of the food and beverage or pharmaceutical industries. What you may be less inclined to think of, is the UK car industry.
News & Blog
With the ever-increasing pressure to improve energy efficiency in the UK, car manufacturers are leading by example.