Whether it's our cars, homes or even smartphones, we're a nation that likes to take care of its most precious belongings. Quite rightly, we want to make our investments last as long as possible and the same should go for the equipment in our boiler houses.
In this case I'm talking specifically about valves, which are certainly not a 'fit and forget' piece of kit. Like any product, valves should be regularly serviced to maintain optimum performance. There are obvious cost benefits associated with refurbishment, but why else should it be taken into consideration?
1. Certify your process
When valves are professionally refurbished, specialists are obliged to follow the certified processes of the International Organization for Standardization (ISO) and American Petroleum Institution (API). This means your plant will be fully compliant. You'll be supplied with an up-to-date audit trail, complete with a record of the condition of each valve – which more importantly can offer peace of mind.
2. Optimise your system
Valves are a vital part of any steam system. Properly used and maintained, they can improve process efficiency and lower costs. So by refurbishing valves on a regular basis, you can be sure they'll be kept in good condition. Not only will that help you benefit from improved efficiency and operating costs, it'll also mean the chances of system downtime are reduced – I'm a firm believer in that.
3. Comply with legislation
I'm assuming we're all familiar with the Pressure Systems Safety Regulations 2000, and because of this your plant must comply with a number of rules and regulations to ensure safe operation. Appropriate safety checks are included as part of a required maintenance programme and I know only too well that this is key to ensuring faults in the safety critical parts of your system are not left undetected.
4. Best practice
Managers of a workplace have a duty to manage the risks associated with the site and this may well fall within your remit. If a valve fails, for example, the risks associated can be significant, causing a major effect on your production, plant and people. Poor maintenance can also create the risk of injury. So, by following safety guidelines and conducting best practice, injuries can be avoided.
5. Single supplier for the job
Why use multiple suppliers when you only need one? A wide range of valves can be refurbished by one supplier, helping take the pressure off site managers. Specialists offer a variety of valve refurbishment services, varying from a strip down to a paint and dispatch with test certification, and can be completed on- or off-site at a specialist unit.

So if you're interested in optimising your equipment's performance and reducing the risk of failure but don't think the time is right to buy brand-new then perhaps you should think about refurbishing your valves.

Find out more about Valve Repair and Refurbishment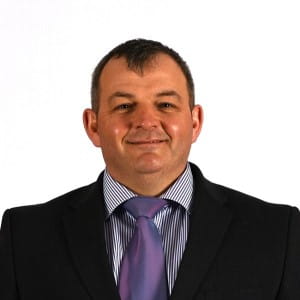 Frank Milloy, National Services Manager