We're all well aware that safety comes first in a boiler house and these safety measures can come in all shapes and sizes. From wearing protective clothing to completing a thorough risk assessment, there's a lot to consider before even setting foot inside the plant. If you're like me, you've probably read more safety manuals than classic novels in your lifetime, and it's easy to get lost in a sea of information sometimes. That being said when it comes to safety we can leave no stone unturned.
Let me draw your attention to steam valves. They may seem small but they are extremely important and in terms of safety, it is essential they're fully compliant with all relevant safety legislation. So here are my top tips to ensure your pressure system is running safely.
Carry out maintenance
Pressure equipment and systems should always be properly maintained and a maintenance programme should be put in place to ensure they are operating safely. The programme should take into account the age of the system, while also looking for tell-tale signs of problems such as a leaking safety valve.
Examine equipment
A written scheme of examination is required under the Pressure Systems Safety Regulations 2000. This examination is like an MOT for your car and is designed to ensure your pressure system, including its valves, is 'roadworthy'.
Choose a competent person
Of course, the scheme must be drawn up by a competent person who has the necessary knowledge and experience. This could either be from your own in-house inspection department or you could outsource responsibility to an organisation providing independent inspection services.
This brings me nicely onto the fact that there are many benefits associated with outsourcing. Thanks to our new valve refurbishment service, not only can we ensure your plant complies with the relevant legislation, we also offer dedicated support and a one-stop-shop of valve related services – 24 hours a day.
The above notes demonstrate the crucial role steam valves play, so we should respect that by making sure they're suitable for the job in hand. When we appreciate how costly new steam valves can be, our refurbishment service is the perfect alternative. Our complete package ensures your plant is running to its full potential, safely and efficiently, at all times.
To find out more about our valve service capability, visit: Valve Repair and Refurbishment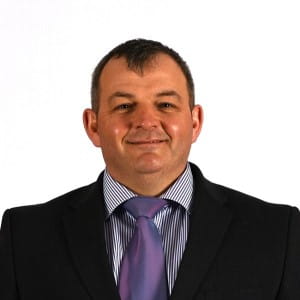 Frank Milloy, Spirax Sarco's National Services Manager