Running a plant room or energy centre certainly isn't an easy task, is it? As if the complexity of a vast array of technologies all working together as one wasn't enough, you've also got to be mindful of how running costs are rising and savings are becoming much more difficult to achieve. And that's before we even consider the importance of emissions – or rather, the importance of limiting them.

Through the Climate Change Act, the government has committed to reducing emissions in 2050 by at least 80% of the levels set in 1990. That might not sound too bad as we sit here in 2018 with another 32 years to go, but with five-yearly carbon budgets in place up until 2032, we're already under pressure to reduce our emissions year-on-year.

So if your plant uses steam day in and day out, how can you play your part?

Believe it or not, your condensate – that hot water you see form when your steam passes from a vapour to a liquid – might just be able to help you.


No more nasties
If you're able to recover and reuse the very same condensate you may have been inclined to dispose of up to now, the knock-on effects extend beyond fairly obvious efficiency gains. Those nasties we're constantly told we need to avoid pumping into the atmosphere can be reduced considerably too.

As you may or may not already realise, there are a few different ways you can re-use your condensate, with the aim to use its sensible heat energy to kick-start other processes and reduce your boiler's demand for fuel. Doing this has other benefits that your business's policymakers and those within government, will be keen for you to take advantage of.

Reducing how much fuel your process needs to consume can bring down emissions of carbon dioxide, nitrogen oxides and sulphur oxides, which is likely to make your entire process more environmentally friendly.

If you're in a position where you might be able to use a flash vessel and plated heat exchanger pack to recover energy from your condensate a reduction in carbon dioxide emissions will follow. Relatively speaking, this is the sort of low hanging fruit you and your business would be mad to ignore.


Turning your steam green
Sometimes emissions targets can be a nice-to-have rather than a necessity, but I can assure you, those targets I mentioned earlier aren't likely to be brushed under the carpet any time soon. So why not take the bull by the horns and use your condensate to make your process cleaner, leaner, and perhaps most importantly, greener?

Our new white paper, The unsung hero of boilerhouse efficiency, goes into more detail on how condensate recovery can be a real game-changer in energy and facilities management. Take a look and you might just be able to unlock the next level of steam efficiency. Get in touch and request a copy of our white paper.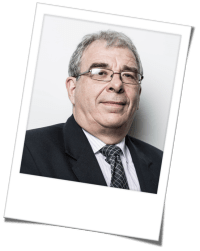 Chris Coleman, Condensate Handling Specialist