With ever-increasing energy bills and ambitious emissions targets occupying your mind, it can be hard to find the time to unlock the full potential of your steam system.

A Steam System Audit is ideally suited for you as a plant manager, to analyse and improve both the performance of your steam distribution loop and the thermal energy usage of your plant. This comprehensive analysis of your plant will identify energy savings, water savings and performance improvements.

Here are the 3 ways that an audit can help you:


1. Tailored to You
An audit of your steam and thermal energy needn't be an 'off-the-shelf' process. Every audit is uniquely tailored to your needs and can include a detailed report on everything from a full steam trap survey to steam generation efficiency and process improvements. The audit is designed to work around you, giving you the detailed information needed to meet, head-on, those challenges that limit the full potential of your plant.
2. Discover the Savings
Undertaking a tailored audit will help you on your path to discover where you can make extra savings on energy bills and emissions within your plant. So, whether it's in the boiler house or the steam traps, an audit will allow you discover those savings. Incredibly, energy or cost savings of up to 20 per cent can be harnessed by inviting a specialist auditor to assess your hospital or food factory's steam system and implementing their recommendations.
3. A Thorough Assessment
You can rest assured knowing that from the boiler house to the condensate return system, the Spirax energy engineer will leave no stone unturned in their detailed assessment of your plant.

As a plant manager, you're best placed to seize the initiative and undertake a full and thorough audit before scaling down to smaller, targeted yearly audits. This will give your plant the very best opportunity to perform at its full potential.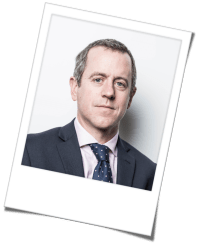 Mat King, Survey & Audit Manager