DON'T MISS THIS LIVE PRESENTATION EVENT WHERE YOU WILL LEARN HOW TO INCREASE ENERGY SAVINGS IN YOUR STEAM SYSTEM!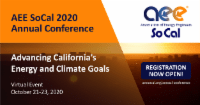 At 1:00 PM Pacific time on Friday, October 23rd, Spirax Sarco Biochemical Engineer, CEM, Katherina Rosa will deliver a live presentation on "Energy Conservation and Recovery in Steam Systems." She'll discuss steam system energy saving opportunities, different types of steam trap testing methodologies, as well as the different methods of flash steam utilization.
You don't want to miss this live presentation!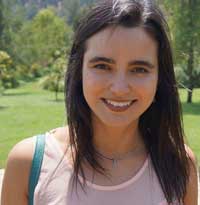 Katherina has worked for Spirax Sarco for 7 years, where she has honed her skills in the field of Steam Engineering. She has vast experience performing steam system assessments and supporting industrial customers to improve the performance of their steam systems, helping them to achieve energy targets, reduce fuel demand, increase safety and improve reliability on the steam generation/distribution system. Katherina currently works for Spirax Sarco, Inc as a Sales Engineer in the Los Angeles area.
Get a discount on your registration for the AEE SoCal 2020 Annual Conference Now!
Receive a 20% discount off the $45 registration fee using this code when registering - SPKRF101C.
Register and learn more about this online virtual event.
SCHEDULE AN APPOINTMENT WITH A CALIFORNIA STEAM EXPERT
If your steam system and processes aren't what they should be, or if you have any questions at all about steam or thermal energy solutions, our experts are available now to provide the information you need.
CLICK THE BUTTON BELOW TO GET IN TOUCH NOW