GET ACCESS TO THE RECORDED WEBINAR
Much like a home, cold weather can create risks for steam systems. The winter season can cause changes in how steam systems operate, and without the proper preparation, your steam system could experience efficiency issues and safety risks.
In this recorded webinar, Spirax Sarco steam expert, Carl McGartlin discusses the importance of being proactive with steam system maintenance. You will learn about the best practices for getting your steam system prepared for winter and how to avoid dangerous hazards such as:
Erosion of Equipment
Poor Steam Quality
Freezing
Waterhammer
COMPLETE THE FORM BELOW TO GET ACCESS TO THE RECORDING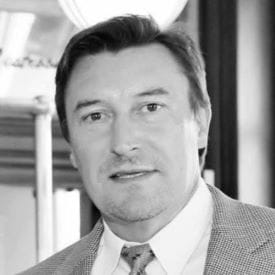 Carl McGartlin
Sales Engineer, Spirax Sarco, Inc.
Carl earned his BS degree in Physics at the College of Charleston and then a Mechanical Engineering degree from Clemson University in 1989. It was during his time as a Co-Op student with the Army Corp of Engineers - via Clemson's Co-op program - that he was introduced to HVAC and Utility Systems design. Many of the projects involved the retrofit and/or expansion of existing HVAC and steam systems. After graduation he worked as a Consulting Engineer & Project Manager with two Engineering firms in Charleston, SC. His last six years at DWG Engineers were primarily spent overseeing projects at hospitals and university/college campuses. Here he was heavily involved in design and construction administration of many large utility retrofit projects - most incorporating steam systems. He began his career with Spirax Sarco, Inc. in 1989 as an Industrial Sales Engineer, deciding his future was to specialize in a mechanical field. During his 22 year career with Spirax Sarco, Inc. he's been involved with almost every aspect of steam and condensate system troubleshooting, design, installation, operation, and maintenance with industrial manufacturing facilities, as well as hospitals, colleges, and universities. He also provided extensive training on these same subjects to help clients understand the importance of properly maintaining and operating steam systems for best efficiency.