GET THE STEAM SYSTEM DESIGN TOOL BOX
Spirax Sarco offers design tools and online resources for fast and accurate plan development.
Complete the form below to download your tool box
WHAT'S IN THE TOOL BOX?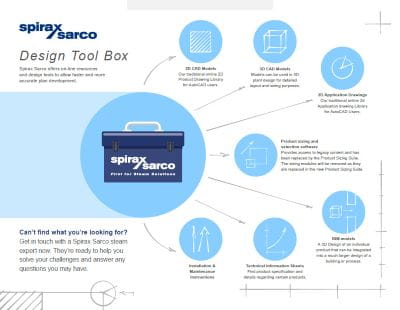 Spirax Sarco's steam experts have put together this complimentary tool box that will give you access in the click of your mouse, to different on-line resources and design tools that we offer in support of engineering firms. For your convenience, each icon in the tool box is linked to the specified tool.