GET THE COMPLIMENTARY EGUIDE
If you're using steam in direct contact with your pet food process have you considered the risk of exposing your product to potentially harmful and costly contamination?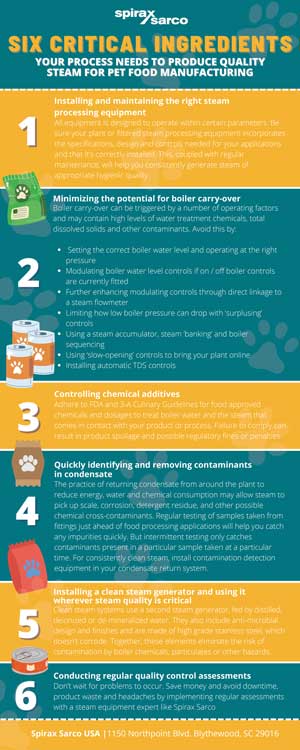 While steam is the most efficient method of transferring heat to your process, it's important to ensure freedom from contaminants such as:
Particulate contamination – rust, scale, and other pipe debris
Chemical contamination – from boiler chemicals or cross-contamination from other sources, such as Cleaning in Place (CIP) chemicals.
Where steam is in direct contact with pet food, manufacturers should consider it as an ingredient and be assessing and managing any potential risks of steam contamination occurring.