Are you experiencing any of these challenges?
Water Savings: Meat processing demands a lot of water.
Energy Loss: Exhausted vapors are usually lost to the atmosphere during meat processing.
Reliability: Lack of hot water temperature control can force unwanted safety issues.
Productivity: Lack of water temperature controls and steam quality can risk process shutdown.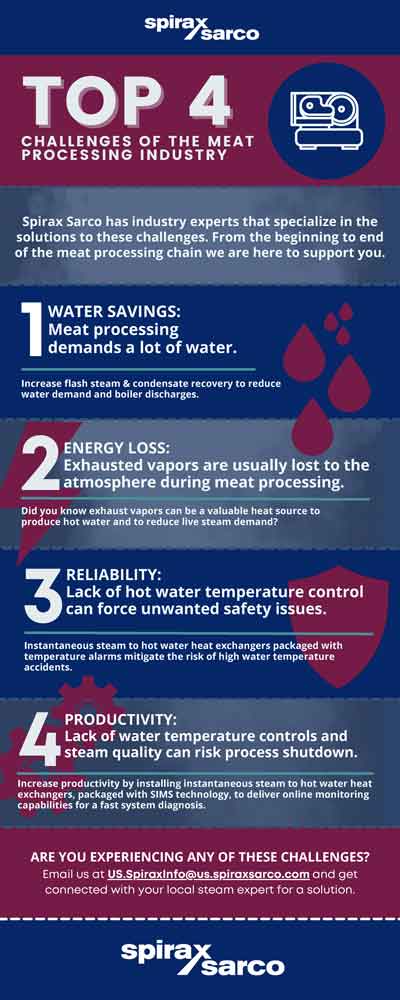 Your local Spirax Sarco steam expert can help you solve these challenges.
Get tailored technical solutions and support to tackle these challenges all while improving safety, productivity, quality, and sustainability.
I want help solving my meat processing challenges.
Complete the form below and your local steam expert will get in touch shortly.