Superheaters
Whatever type of boiler is used, steam will leave the water at its surface and pass into the steam space. Steam formed above the water surface in a shell boiler is always saturated and cannot become superheated in the boiler shell, as it is constantly in contact with the water surface.
If superheated steam is required, the saturated steam must pass through a superheater. This is simply a heat exchanger where additional heat is added to the saturated steam.
In water-tube boilers, the superheater may be an additional pendant suspended in the furnace area where the hot gases will provide the degree of superheat required (see Figure 3.4.4). In other cases, for example in CHP schemes where the gas turbine exhaust gases are relatively cool, a separately fired superheater may be needed to provide the additional heat.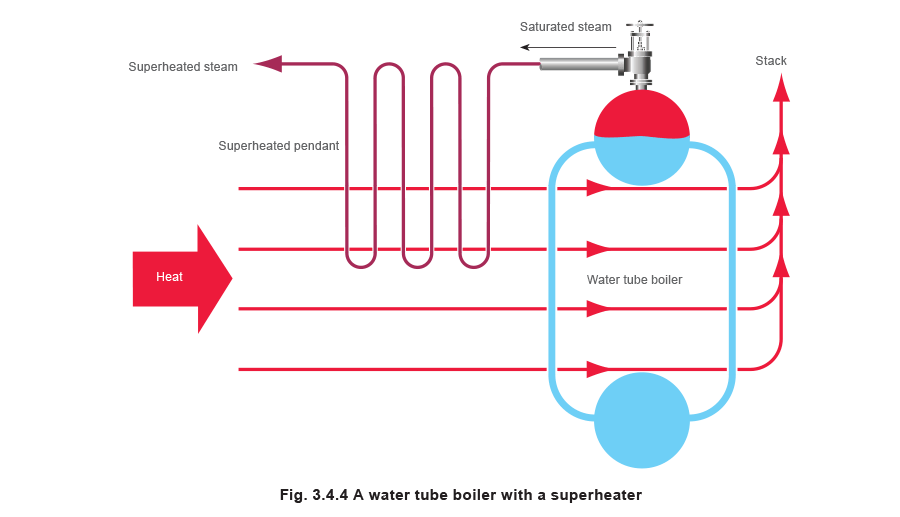 If accurate control of the degree of superheat is required, as would be the case if the steam is to be used to drive turbines, then an attemperator (desuperheater) is fitted. This is a device installed after the superheater, which injects water into the superheated steam to reduce its temperature.