SUPPORTING YOUR GROWTH
When upgrading or modernising your steam plant, you might want to take the opportunity to consider looking at the latest energy efficient steam technology. Making the case to take this step can be difficult. With Spirax Sarco's expertise in steam, we can help you to create a compelling business case to help you establish the right systems that provide you return on your investment.
MANAGE YOUR STEAM SYSTEM'S HEALTH
Undertaking a steam system audit is a beneficial process that aims to help you identify key areas where you can improve process efficiency, energy efficiency and even increase productivity. These are all compelling reasons to invest in upgrading or modernising your steam system.
As a part of the steam system audit, your local Spirax Sarco engineer can work with you to assess all aspects of your system including steam supply and distribution.
Auditing your current steam system will help you to build a business case for your future plans that demonstrate areas for efficiency gains and system improvements to different stakeholders.
OIL REFINERY'S STEAM AUDIT LEADS TO ANNUAL SAVINGS OF $9.3M
OBJECTIVE
Ensure assets are operating within optimal parameters for productivity, efficiency, safety and compliance.
SOLUTION
Implement a Steam System Asset Management Programme
Read full case study
CLEAN STEAM GENERATORS
CLEAN STEAM GENERATORS
Steam quality is a key consideration when steam is in direct contact with your product. Our clean steam generators will give you that peace of mind.
Reduce contamination risk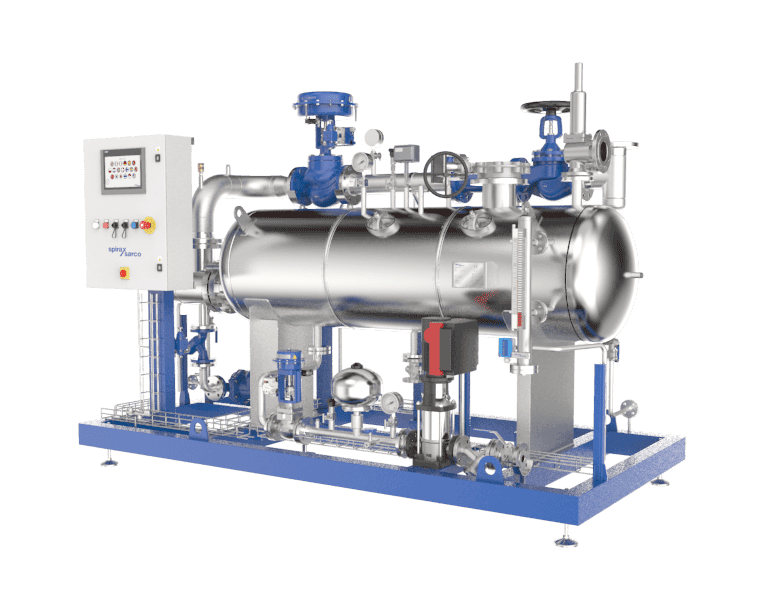 EASIHEAT™
EASIHEAT™
For facilities that need a constant supply of hot water on demand, our Easiheat™ is a cost effective, energy efficient heat transfer solution.
Get Instant Hot Water
A STEAM PLANT FOR THE FUTURE
Do you know what changes you need to make for the better?
Do you want to start a continuous improvement programme?
Products
Highly efficient, flexible heat exchange solutions for heating using steam, all to your exact requirments.
Services
Spirax Sarco can audit your steam plant to optimise its reliability, performance and cost effectiveness.
Services
Eliminating wet or dirty steam can cut your energy costs, improve productivity and product quality, as well as reduce maintenance workload.