Selection and sizing of isolation valves
A process fluid must be fully contained in a properly designed piping system to avoid endangering personnel and the environment, and contamination of the fluid itself. The pipeline system can have many potential leak paths, such as pipe joints, seams, equipment connections and, most importantly, valves. Valves can be one of the biggest contributors to plant problems if they are wrongly selected or are poorly designed or manufactured. Furthermore, a valve, when selected correctly for the application should last at least the life of the plant, if maintained properly.
When selecting an isolating valve for a particular application, a number of factors need to be considered; these are shown in Table 12.2.2, along with the valve selection parameter that is affected.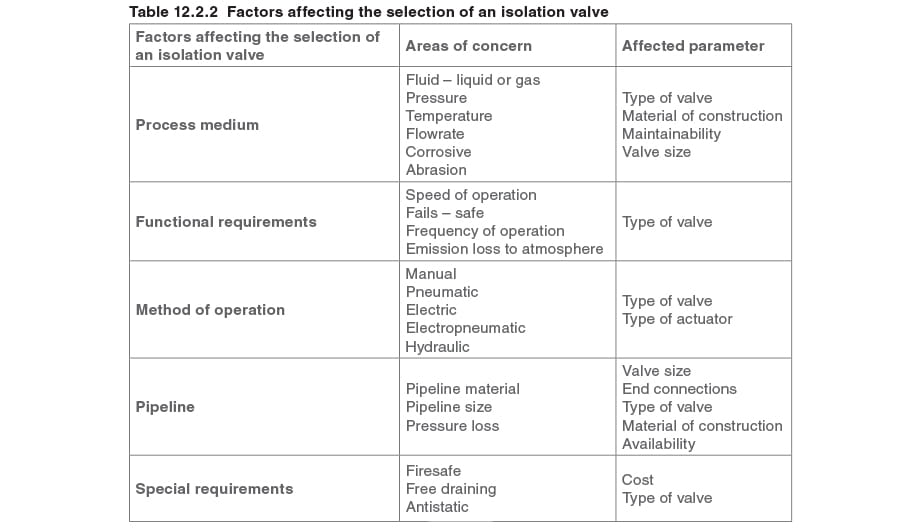 Table 12.2.3 summarises the main characteristics of the different types of isolation valve.

1 Note: Typical values for a DN150 bore valve passing saturated steam at 24 bar, flowing at 40 m/ s.
Table 12.2.4 summarises the applications of the most common isolating valve types in use today.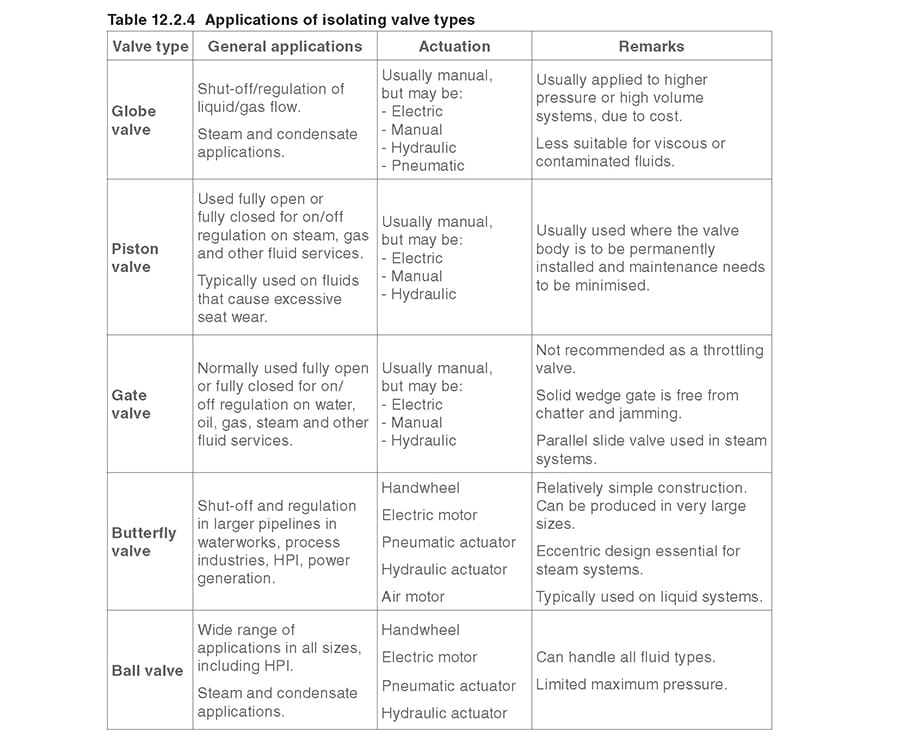 Table 12.2.5 is a generalised guide to the selection of isolation valves for particular steam and condensate applications. It should be noted that the choice of isolation valve is subjective and different industries and those in different geographical regions have their own unique preferences.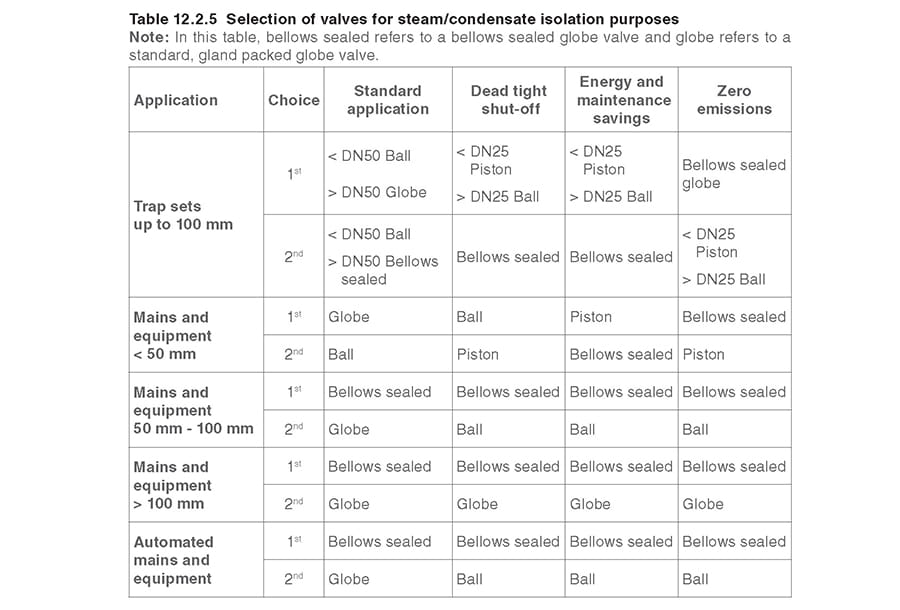 Once the most suitable type of valve has been chosen, it is necessary to choose the correct size. Valves are typically sized according to the pipeline size. It is however advisable to check that the pressure drop across the valve (when it is fully open) is within acceptable limits. The pressure drop is a function of the valve flow coefficient (or Kvs value), the flowrate and the inlet pressure. Specification sheets usually contain data about the Kvs value when the valve is fully opened.
With knowledge of the typical operating pressure, and the mass flowrate, it is possible to determine the pressure drop across a chosen valve. Alternatively, if the maximum acceptable pressure drop is known, it is possible to select a suitable valve size. Although there are many formulae and charts available to predict the relationship between flowrate and pressure drop, the following simplified empirical formula (Equation 3.21.1) produces reliable results for steam and is therefore commonly used:

This formula forms the basis of the chart shown in Figure 12.2.7, which was first introduced in Block 3, Module 21.
If the isolating valve is to be used in a liquid system, the pressure drop across the valve is determined using the following equation: