The NHS and the UK's healthcare system is a subject that can always stimulate a lively discussion and is almost bound to set off a passionate debate around the dinner table. Don't worry though, I'm not here to talk politics, but what I am hoping to do with this blog is to spark a new healthcare revolution – and that revolution starts with steam.

Let me cast your mind back to 2008, when the Climate Change Act came into play. It set a target to reduce CO2 emissions in the healthcare sector by 80% by 2050. Since then, there have been great steps made towards a more sustainable health system with hospitals adapting and improving efficiency; a key example being the movement towards packaged plate hate exchangers for the production of low temperature hot water and domestic hot water, driving ever closer to the ideal low carbon plantroom.
Steam remains star of the show
In recent years, this emissions drive has led more organisations to experiment with Combined Heat and Power (CHP) systems. If you aren't familiar with this technology, put simply, CHP systems integrate the production of usable heat and electrical power, in one single, highly efficient process.

At this point, I know what you're thinking – introducing CHP sounds like a major undertaking that would involve completely replacing your original steam system – but don't fret, this is far from the case. The ability to add CHP to an existing infrastructure can be much more practical and can offer many opportunities to maximise efficiency, when your steam is at the centre of it all.

With this in mind, before you make any decisions on introducing a CHP system to your operation, there must be a consideration made for evaluating the existing system first. This can open so many doors in the way of optimising for future.
Learning from experience
One of the best ways to fuse together the strength of steam with the benefits of CHP is by finding a knowledge partner to help you on your way. With our experience and expertise in the healthcare industry and beyond, we could help you approach energy in a more holistic way. After all many of the technologies used in other industry sectors can be used in a healthcare environment to deliver comparable benefits. The usage may be different but the principles are the same.
When you're next sat around the dinner table, you may well be debating the next best thing for our healthcare system. The future of steam in healthcare comes with a massive opportunity, and achieving cost and carbon savings can happen as quickly as you can say CHP.


If you would like to arrange a chat with one of our steam experts, please email: Get in touch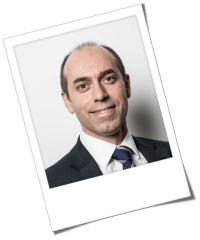 Angelo Giambrone
Business Development Manager